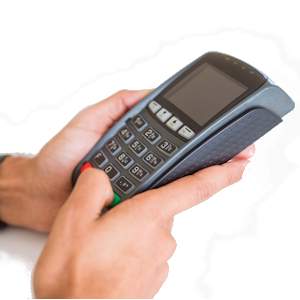 Point of Sale
Process sales quickly and easily, see key customers details, spend history & loyalty balance all on one screen.
We support full integration with all major EFTPOS providers for that professional, hassle free experience you desire.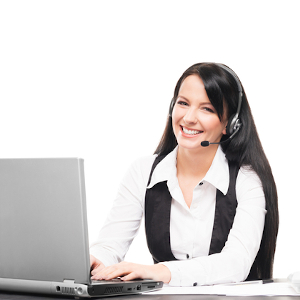 Support
Our amazing support keeps our customers loyal. With our library of 'How To' videos, learning to use eSalon is a breeze.
And if your query is a little more complex, our 24/7 phone support ensures there is always someone there to help.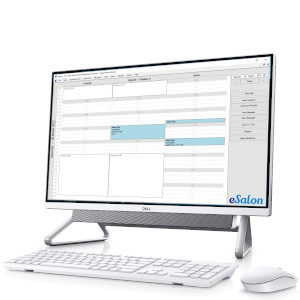 Appointment Book
All the features you would need and expect, with none of the clutter and complexity of other systems.
Simply put, this is the best salon appointment booking system available.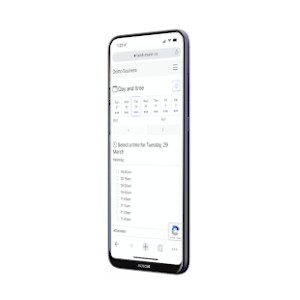 Online Bookings
Your customers expectations are different to what they used to be 5 years ago. Our research and experience shows that if your business doesn't have the facility to book on line, your customers won't call you. Instead, they will go elsewhere.
Our platform is the most flexible out there. Trust us! No other platform can touch it for ease of use, flexibility and convenience.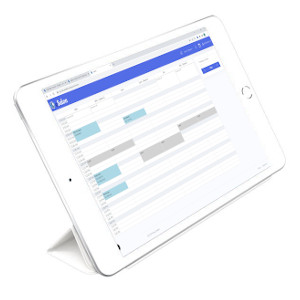 Access Anywhere
With our My eSalon app, you can access your appointments from anywhere. Use your smart phone, tablet or computer for the ultimate ease and convenience when managing appointments on the go.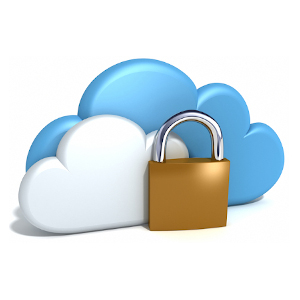 Data Security
Looking after your customers personal data is a serious game. With eSalon, you can rest assured that it is protected by the very best in end-to-end encryption technology.
Our Online Booking and My eSalon apps both use the latest security technology giving your customers absolute peace of mind.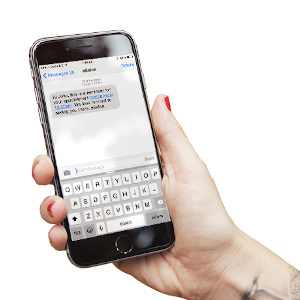 Text Messaging
With full 2 way text messaging support, you can chat with your customers, send automated appointment reminders, receive confirmations back and more.
Salons that send text message reminders experience far fewer no-shows and are able to handle cancellations and re-bookings ahead of time to maximise productivity and minimise down time.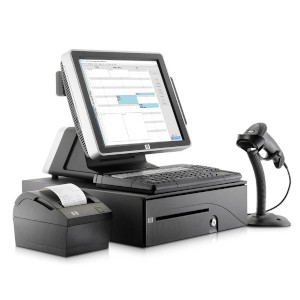 Equipment Rental
Do you want to just get on with running your business and not worry about anything IT?
Our equipment rental options are ideal. Get everything you need from us in one fully supported package. With our innovative rental program, you'd be amazed at how cheap long term rental from us can be.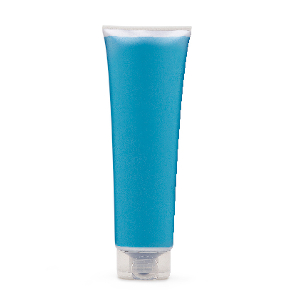 Inventory Management
Track your stock levels, find out what you need to re-order and when, see what your best sellers are and more.
With the easy to use stock management functions, you'll never be left wondering whether you're missing product, if a customer was charged correctly or any other common issues. All the information is right there at your fingertips.
eSalon has been designed to be as easy to use as possible. How have we done this, well the look and feel of eSalon was developed by the people on the front line, the stylists, beauticians and business owners. Then our developers set too behind the scenes making that design work.
It's because of this that eSalon contains all of the features you could possibly need while remaining so easy to use. That's right, we pride our software on not being typical tech! It just does what you need it to, how you need it to.
Now in it's 4th major version, eSalon is continually evolving to keep your business ahead of the pack. Check out our online preview to find out what is missing in your business.
Rostering – organise your staff rosters and choose who appears on the appointment book and when…
Loyalty Program – a flexible loyalty program is built right into eSalon and it's completely automatic. No stamps to collect, no cards to lose, no difficulty redeeming rewards. Choose which customers are enrolled and which products and services produce rewards…
Time Sheets – clock in and clock out to accurately record hours worked and customise the commission system to suit your staff remuneration program …
Reports – time sheets, sales figures, customer reports, daily cash up templates, the information you need in a clear concise format…
Birthday Promotions – Automatically send your customers happy birthday text messages or emails and promotional offers…
Marketing – Integrate MailChimp and eSalon in a few simple clicks to automatically keep your marketing lists sync'd and ensure your customers never miss a single email from you…
Support – phone, online, onsite and remote support…
Options – use as many or as few of these features as YOU want to…